Having acne is stressful. Isn't it? But do you know that it might be the stress which is causing it or making an underlying condition worse?  Let's find out how stress can cause acne breakouts.                            
It has been believed that stress makes you break out and causes severe acne and it is named as "stress acne". Studies shows that though it's not a direct cause but it can exacerbate acne.
Stress slows down the healing process and increases the inflammation which causes the pimple stay longer, and makes it susceptible to more severity. In 2003, a study at Stanford University concluded that acne severity is highly correlated with increased stress. 
Also, it is said that sebum-producing cells have stresses hormone receptors. So, increased stress might increase sebum production but scientifically, it is yet to be proved. Researchers conclude that no increase in sebum production was observed with increased psychological stress. 
If you have acne, work on finding the root cause, and don't panic. Even the stress of having acne can make it worse. Take it easy and take care of your mental health. A healthy and happy mind will reflect healthy and clear skin.
Also Read: How to Avoid Skin Fungal Infections in Summers?
For more Skincare news and Beauty latest updates please Like and Follow our Facebook Page and Instagram account…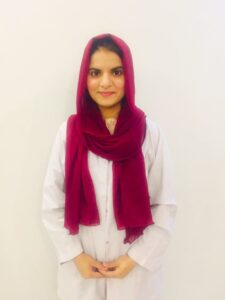 Dr. Iqra Mubashar is a registered Pharmacist originally from Pakistan, Lahore. She has earned her pharmacy degree from the University of veterinary and animal sciences, Lahore. She has completed her internship as a trainee from Children hospital, Lahore. She has completed her research work in clinical pharmacy and pharmaceutics. She has worked as a healthcare documentation head in Al-Qasim enterprises, Islamabad. She has specialized in prescription handling, drugs information, literature research, patient counseling and pharmaceutical care plans. Her research work on coronavirus is under publication.