Skin fungal infections can happen all the year round. But most of us are particularly susceptible in summers. Here are some of the tips for avoiding these infections so you can freely enjoy summers. 
Fungi grow in warm and damp conditions. In summers, sweaty body parts are perfect for them to grow. Different types of fungi can cause skin infections in humans. Their symptoms vary; it can be blisters and itching between your toes, round rings, or multiple white or dark-colored spots on your skin. 
It can be really annoying to have these fungal skin infections. But fortunately, you can prevent them by simple hygiene measures. Here are some of the tips:
Practice good personal hygiene. Keep your skin and garments dry and clean.

Change your clothes regularly. And make sure to get rid of sweaty clothes as soon as possible. 

Dry your closed shoes. Your sneakers and similar closed shoes can promote fungal infections, so it is better to let them dry entirely after removing them.

Beaches and pools can be ideal places for the transmission of these infections so, make sure to wash carefully. Do not share your towels and hygiene supplies with anyone.

Eat a balanced diet to enhance your immunity. 
If you still get an infection, reach out to your community pharmacist to be treated with OTC medicines. But practicing good hygienic measures is the only way to prevent recurrent infections.
Also Read: Is DIY Rice Cream Worth the Hype?
For more Skincare news and Beauty latest updates please Like and Follow our Facebook Page and Instagram account…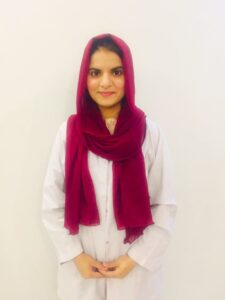 Dr. Iqra Mubashar is a registered Pharmacist originally from Pakistan, Lahore. She has earned her pharmacy degree from the University of veterinary and animal sciences, Lahore. She has completed her internship as a trainee from Children hospital, Lahore. She has completed her research work in clinical pharmacy and pharmaceutics. She has worked as a healthcare documentation head in Al-Qasim enterprises, Islamabad. She has specialized in prescription handling, drugs information, literature research, patient counseling and pharmaceutical care plans. Her research work on coronavirus is under publication.