Most of the time, we need invasive or minimally invasive treatments to improve acne scars and the inflammation that comes with them. Still, you should also know that there are topical treatments, which, although they will not wholly improve your scars, but can produce an effect to diminish them. Among these ingredients, we can find vitamin C, azelaic acid, and salicylic acid. acne scar
Vitamin C
:
It also known as ascorbic acid, is one of the most potent antioxidants found in most fruits and vegetables. It has depigmenting properties and also stimulates collagen synthesis, thus healing. It is a must in every skincare routine, and it has to be combined with sunscreen. acne scar
Turmeric
:
It has been used for thousands of years thanks to its properties as a medicinal ingredient. It can act as an antibacterial, antiseptic and can even block sun damage. 
Salicylic acid
:
Salicylic acid part of the beta-hydroxy acid (BHA) family can produce mild exfoliation. It is known to improve redness and acne marks, as well as inflammation in the affected area. acne scar
Azelaic acid
Azelaic acid has anti-inflammatory and antibacterial properties and can also allow the accumulation of dead skin cells. It is generally used in treatments where a more uniform skin tone is sought. 
Also Read: Which One Do You Need: Niacinamide or Vitamin C?
For more Skincare news and Beauty latest updates please Like and Follow our Facebook Page and Instagram account…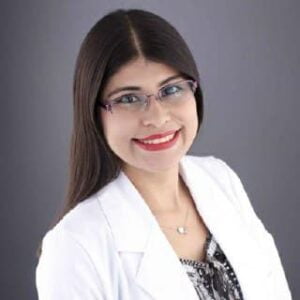 Dr. Angelica Parra is a Licensed Medical Doctor from Venezuela and is currently taking a Master's degree in Dermatology.  She specialized in Aesthetic Medicine and completed Advanced Training in Non-surgical Facial Rejuvenation in Miami, Florida. She has specialized in applying Botox, dermal fillers, skin tightening treatments, and since then, she has worked on cruise ships as an Aesthetic Doctor.