Although it is not part of our daily routine, it is essential to exfoliation, so we should not forget it. There are many types of exfoliants, and it is necessary to know them since every type of skin will benefit from a different one. Among these, we can find scrubs, mechanical exfoliants, and even enzymatic exfoliants.
What are the benefits of exfoliating the skin?
First of all, exfoliants can remove the surface layer of dead skin cells; once this layer is removed, the applied products can penetrate deeper, so the results are more evident. If a gentle exfoliation is performed, the skin will look more even, and the appearance of blackheads and pimples will be prevented. 
Should all skin types exfoliate?
Yes, all skin should be exfoliated, even sensitive skin. If you suffer from sensitive skin, you can opt for enzymatic exfoliants or products such as lactic acid, which in addition to exfoliating, can provide hydration at the same time. 
What is the difference between mechanical and enzymatic exfoliators?
Mechanical or physical exfoliants are those that must be applied to the skin, causing dragging or massaging to be effective. On the other hand, enzymatic or chemical exfoliants must be applied gently to the skin and simply left to sit while they work; after a few minutes, the dead skin will be removed. 
Also Read: What is tranexamic acid, and how to add it to your skin routine?
For more Skincare news and Beauty latest updates please Like and Follow our Facebook Page and Instagram account…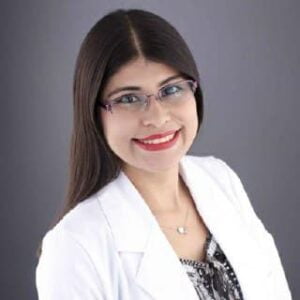 About the writer: Dr. Angelica Parra is a Licensed Medical Doctor from Venezuela and is currently taking a Master's degree in Dermatology.  She specialized in Aesthetic Medicine and completed Advanced Training in Non-surgical Facial Rejuvenation in Miami, Florida. She has specialized in applying Botox, dermal fillers, skin tightening treatments, and since then, she has worked on cruise ships as an Aesthetic Doctor.