Don't be grossed by reading the title because it is true. Lately, snail slime has been very trending in beauty products.  Keep reading to know the reason.  
While a lot of Korean beauty tricks are trending, they  introduced another strange ingredient for skincare. Yes, it's snail slime. Snail slime exactly means the mucus of snails. And it is not all strange to be used in beauty products because it has been used in folk medicines for treating many skin conditions and wound healing.
Let's know how it can help you as a skincare ingredient. 
Snail slime is found to be rich in a humectant, i.e., hyaluronic acid. It stays over the skin and keeps all the hydration locked in. So it hydrates and moisturizes your skin. 

It improves skin suppleness and helps with hyperpigmentation. 

It is also famous for its antioxidant and anti-aging properties. It is also known for its regenerating properties.

It is also beneficial for fading acne scars and stretch marks.

It also boosts collagen and elastin production. 
Commonly it is available in the face and eye creams. As no scientific research is available to back its safety, some dermatologists support its use while some don't. So you can simply try it out after doing a patch test over your skin to see if it works for you or not.  
Also Read: How to Get Pink and Healthy Lips Naturally?
For more Skincare news and Beauty latest updates please Like and Follow our Facebook Page and Instagram account…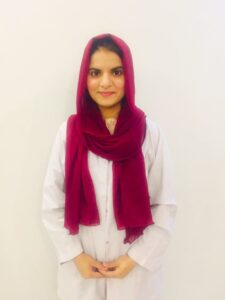 About the Author: Dr. Iqra Mubashar is a registered Pharmacist originally from Pakistan, Lahore. She has earned her pharmacy degree from the University of veterinary and animal sciences, Lahore. She has completed her internship as a trainee from Children hospital, Lahore. She has completed her research work in clinical pharmacy and pharmaceutics. She has worked as a healthcare documentation head in Al-Qasim enterprises, Islamabad. She has specialized in prescription handling, drugs information, literature research, patient counseling and pharmaceutical care plans. Her research work on coronavirus is under publication.