Topical serums, creams, vitamins and oils have certain nurturing efficacy for your skin. But what if those goods are administered differently, not topically?
Would that enhance the efficacy of a product?
Let's find out!
Mesotherapy: What is it? 
It is a procedure performed on the middle layer of the skin using a needle as a method similar to Acupuncture.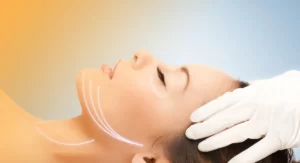 The process of injecting amino acids, minerals, enzymes and vitamins into the middle layer of the skin with the help of needles (sometimes alone or mixed with each other), to rejuvenate and tighten skin, as well as remove excess fat.
How does mesotherapy work?
Before applying the mesotherapy process, the age and health condition of the person are checked on the basis of which the suitable substances such as amino acids, enzymes, hormones, minerals, vitamins, antioxidants and hyaluronic acid are prepared.
These prepared substances are applied to the skin to stimulate the structures called collagen and elastin that keep the skin healthy and tight. These simulated structures accelerate the blood circulation in the area applied and provide the regulation of the immune response and circulation in the lymphatic system.
All these things together provide skin renewal. 
Who can undergo mesotherapy?
Mesotherapy can be applied to people over 18 years of age, depending on the region to be treated and individual's health status. The suitability of the person is determined by health screening.
How much does it cost?
The cost of mesotherapy depends on the type of treatment you're getting and the number of sessions you need. In general, a single session costs between $250 and $600.
Also Read:
Liquid Foundation: A Complete Guide To Applying It
Whiteheads vs. Blackheads: Battle of the Blemishes
About the Author: Dr. Donika Vata is a medical doctor from Ferizaj, Kosovo. She studied general medicine from University of Hasan Prishtina.
Dr. Vata has been writing about medical and skincare related issue in journals, social media websites, and books. She was working for some well reputed clinics such as Telehealth Pro- Online consultations, German Cancer Center, and AppLMD. Dr. Donika was also volunteering in the Covid-19 pandemic.
Currently, she is working as a medical doctor and researcher in a dermatology clinic.
For more Skincare news and Beauty latest updates please Like and Follow our Facebook Page and Instagram account…