Body acne is one of those conditions that cause more insecurity in people, especially for exposing body lesions in the neck, chest, arms, and back. It may be even a little more discreet than facial acne, but it is still a problem.  
Body acne condition is mainly seen in adolescents; however, it can remain during adulthood, especially if there is no hormonal balance. It also has a genetic component, and the condition can be exacerbated if the hygiene and products used are not adequate and tight clothing is worn during exercise. 
"Backne" is one of the most uncomfortable conditions and is due to the presence of a large number of sebaceous glands in the area. One way to combat it is by maintaining good hygiene, especially using detergents that are sebum regulating.
To avoid this type of acne, it is also essential to perform a proper exfoliation because it will help remove excess sebum. Do not forget that you should not exfoliate more than twice a week and if you have active acne lesions avoid exfoliating until they are completely healed. And lastly, never forget to moisturize the area, always using products specially designed for your skin type that is non-comedogenic. If you follow these simple recommendations but still do not see improvement, remember to consult a dermatologist for a routine that suits your specific needs. 
Also Read: Malic acid, Your New Go-To for Radiant and Younger Skin
For more Skincare news and Beauty latest updates please Like and Follow our Facebook Page and Instagram account…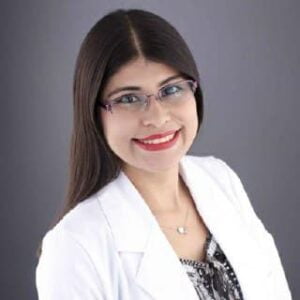 Dr. Angelica Parra is a Licensed Medical Doctor from Venezuela and is currently taking a Master's degree in Dermatology.  She specialized in Aesthetic Medicine and completed Advanced Training in Non-surgical Facial Rejuvenation in Miami, Florida. She has specialized in applying Botox, dermal fillers, skin tightening treatments, and since then, she has worked on cruise ships as an Aesthetic Doctor.