Nowadays, many people seek to imitate everything they see on social media, and beauty tips and tricks are no exception; sometimes, we seek to follow any trend, product, or even treatment that we find online, without knowing if they will be beneficial or viral for our skin. 
Here we will mention some of the most viral tips and see if they are worth it or not: 
Derma roller or micro needling
:
These treatments are great, as long as they are performed by a professional and you have a skin type that can withstand it. If performed in unhygienic conditions or on sensitive skin, your skin will likely suffer pigmentation and even pronounced damage. 
Sticky charcoal masks:

v

iral
These were one of the first viral trends; what you should know is that some of them contain such a strong glue that you will get rid of the dirt when you try to remove it, but you will cause injury to your skin. 
The more products you use at the same time, the better results you will have
:
When you try to add a new product to your daily routine, try not to combine them and use them for at least a week, this way you will be able to notice if they are effective and it will be easier to tell if they are causing a side effect.  
Also Read: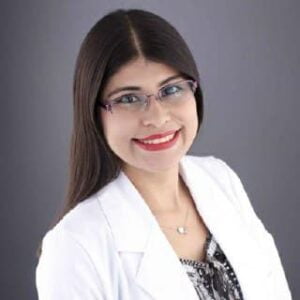 About the writer: Dr. Angelica Parra is a Licensed Medical Doctor from Venezuela and is currently taking a Master's degree in Dermatology.  She specialized in Aesthetic Medicine and completed Advanced Training in Non-surgical Facial Rejuvenation in Miami, Florida. She has specialized in applying Botox, dermal fillers, skin tightening treatments, and since then, she has worked on cruise ships as an Aesthetic Doctor.
For more Skincare news and Beauty latest updates please Like and Follow our Facebook Page and Instagram account…