Your neck and decolletage skin is thinner and has less collagen and elastin than the skin on your face or the rest of your body; hence it will show first the signs of aging like pigmentation and fine lines. Not only is this skin delicate, but it also requires special care.
Here you have some basic tips to take care of your neck and decolletage skin and prevent those aging signs we all hate:
Always apply your moisturizer every morning and evening. After turning 40, you can even add products specially designed to treat the area and always use upwards movements while applying them.
Remove your makeup: decolletage skin
On occasions, your makeup will extend from your face to your neck to give you an even tone, but most of the time, you will forget to remove it. Use the same makeup remover products to clean your neck and decolletage.
Wear Sunscreen: decolletage skin
Especially during summer when these areas are overexposed. Never leave your house without applying SPF 30 or higher; you will prevent photoaging (wrinkles and pigmentation) with this.
Be careful with the exfoliation:
You must do it at least once per week and avoid using tick and aggressive scrubs; remember this skin is thinner and more delicate.
Also Read: What is heat rash and how to get rid of It?
For more Skincare news and Beauty latest updates please Like and Follow our Facebook Page and Instagram account…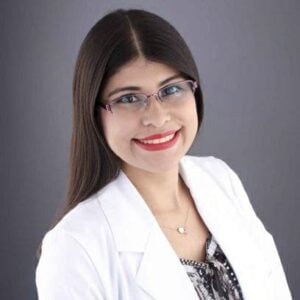 Dr. Angelica Parra is a Licensed Medical Doctor from Venezuela and is currently taking a Master's degree in Dermatology.  She specialized in Aesthetic Medicine and completed Advanced Training in Non-surgical Facial Rejuvenation in Miami, Florida. She has specialized in applying Botox, dermal fillers, skin tightening treatments, and since then, she has worked on cruise ships as an Aesthetic Doctor.