We love to play with our hair according to our mood. We curl, straighten, blow-dry, cut, and color. But all these processes damage our hair. Here is a complete guide for you to fix those damaged and bushy hair.   
Get your hair trimmed:
You should not underestimate the effects of hair trimming. It can do wonders and makes your hair look fresh and feel more healthy and thick.
Apply olive oil:
Olive oil is famous for rehydrating our hair. It smoothes the cuticle and replenishes the lost moisture.     
Never brush  wet hair:
Damaged hair is more prone to breakage. Brushing wet hair will cause more breakage.
Choose the right shampoo and conditioner:
Find shampoo or conditioner which is paraben and sulfate-free.
Minimize heat:
That doesn't mean you can't straighten or curl your hair. It is just that you need to minimize it. Always use a hair protection serum while using heat.
Hair care:
Just like your skin, your hair also needs special care and attention. Take time for applying hair masks and oils. Your hair will look better if you take good care of it.     
Also Read: Green BB Cream: Yes or No
For more Skincare news and Beauty latest updates please Like and Follow our Facebook Page and Instagram account…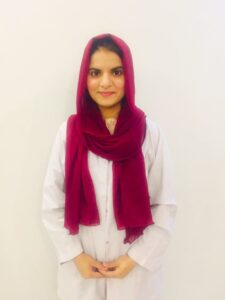 About the Author: Dr. Iqra Mubashar is a registered Pharmacist originally from Pakistan, Lahore. She has earned her pharmacy degree from the University of veterinary and animal sciences, Lahore. She has completed her internship as a trainee from Children hospital, Lahore. She has completed her research work in clinical pharmacy and pharmaceutics. She has worked as a healthcare documentation head in Al-Qasim enterprises, Islamabad. She has specialized in prescription handling, drugs information, literature research, patient counseling and pharmaceutical care plans. Her research work on coronavirus is under publication.