Experiencing a rash isn't a strange thing. But have you ever thought that your rash can be because of your dietary choices? Well, let me tell you that keto rash is one of them.      
Keto rash is an inflammatory skin condition. A red, itchy rash is observed around the neck, chest, and trunk. It was previously called prurigo pigmentosa. But because of its relation with ketosis, it is known as the keto diet.
Keto diet or ketogenic diet is a popular diet for weight loss. It involves low carbohydrates but a high fat intake. The body runs on ketones derived from fats. This promotes fat burning and weight loss. So in the keto diet, the goal is to achieve ketosis. And this ketosis has a strong correlation with developing a rash, aka keto rash.  
It can be a very uncomfortable experience to have this rash. Here are some of the workable suggestions to avoid keto rash:
If you are on the keto diet, reintroduce carbohydrates in your diet. If you plan to go on the keto diet, eliminate carbohydrates gradually and not abruptly.

Address nutrient deficiencies as skin conditions are associated with deficiencies of vitamin A, B, and C.

Avoid any food product you are allergic to. It can worsen your rash.

If you develop a rash, it is better to talk to your doctor as soon as possible.
Also Read: What can cause psoriasis, and how to treat the lesions?
For more Skincare news and Beauty latest updates please Like and Follow our Facebook Page and Instagram account…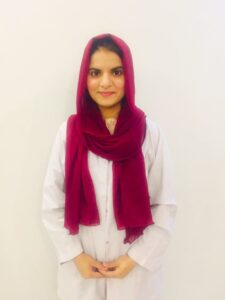 Dr. Iqra Mubashar is a registered Pharmacist originally from Pakistan, Lahore. She has earned her pharmacy degree from the University of veterinary and animal sciences, Lahore. She has completed her internship as a trainee from Children hospital, Lahore. She has completed her research work in clinical pharmacy and pharmaceutics. She has worked as a healthcare documentation head in Al-Qasim enterprises, Islamabad. She has specialized in prescription handling, drugs information, literature research, patient counseling and pharmaceutical care plans. Her research work on coronavirus is under publication.