In environment-friendly products, sulfate free shampoo have become highly popular. It is considered to be gentle and safer than aggressive shampoos. Let's find out that sulfate-free shampoos are worth trying or not.
Firstly we need to know "why sulfate free?" Sulfates are foaming agents, aka surfactants. They are found in other foam based cleaning products too. They are great cleaning agents as they remove dirt and oils. But they are aggressive detergents and often remove sebum and natural moisture too leaving the hair extremely dry and brittle. Some also get irritation and scalp dryness.
So to combat this issue, sulfate-free shampoos were introduced. They are primarily made from natural sources, so they are environment-friendly.
Apart from it, it has many benefits that can convince you to try it:
Decreases the frizz
Reduces irritation
Does not dry out the scalp
Gives softer and conditioned hair because it retains natural moisture
In curly hair, curls stay intact
Gentle on eyes
Professionals recommend that if you haven't got any problem with sulfate-containing shampoos. You don't necessarily have to switch to sulfate-free shampoos. They are generally recommended to people with rosacea, contact dermatitis, and eczema. But if you have an active scalp problem, don't apply sulfate-free shampoo and consult your dermatologist first.
Also Read: How to prevent and eliminate stretch marks during pregnancy?
For more Skincare news and Beauty latest updates please Like and Follow our Facebook Page and Instagram account…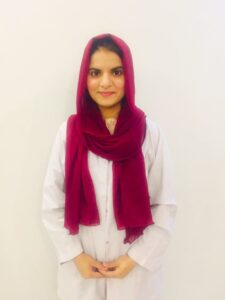 Dr. Iqra Mubashar is a registered Pharmacist originally from Pakistan, Lahore. She has earned her pharmacy degree from the University of veterinary and animal sciences, Lahore. She has completed her internship as a trainee from Children hospital, Lahore. She has completed her research work in clinical pharmacy and pharmaceutics. She has worked as a healthcare documentation head in Al-Qasim enterprises, Islamabad. She has specialized in prescription handling, drugs information, literature research, patient counseling and pharmaceutical care plans. Her research work on coronavirus is under publication.