Did you know that papaya is a versatile fruit and that papaya facials offer ample skin benefits? Considered a rich source of vitamins and minerals, this tropical wonder is said to keep the body's systems functioning optimally. Apart from the bountiful beauty benefits of indulging in papaya facials, studies show that papaya could also help with digestion. Is it any wonder then that when your body functions to the best of its abilities, that it won't show on your skin? The verdict: Papaya facials benefit the skin, and make for an excellent home remedy.
Let's look at how shall we?! Papaya has natural bleaching properties which will help you lighten those dark spots and acne marks. Its high content of water and works from the inside out. Including a healthy amount of this fruit will leave your skin moisturized and smooth.
Moreover, the antioxidant properties of the fruit help reduce the signs of ageing like crow's feet around your eyes, and wrinkles around your mouth. And if you're someone who's battling acne, the benefits of Papaya Face Packs for your skin will come to your rescue. Consuming it, along with regular topical applications, will give your skin the natural boost it needs.
Read on for DIY Papaya Face Packs that target different skin issues and benefit the skin:
1. Papaya Facial: Benefits For Dry Skin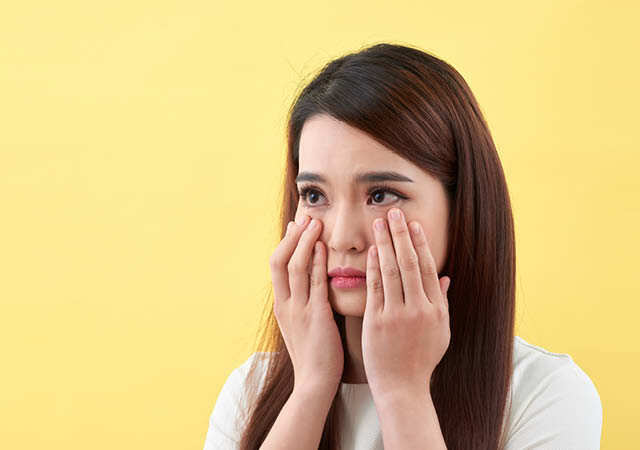 Honey has immense hydrating properties, in addition to its antimicrobial and therapeutic benefits. It can help keep your skin soft, supple, and smooth. Milk contains lactic acid that is said to help exfoliate the skin.
You Need
1/2 cup ripe papaya
2 tsp whole milk
1 tsp honey
Method
Chop the papaya into small pieces and mash them.
Add milk and honey to the mashed papaya.
Mix well to obtain a fine paste.
Apply this pack all over your face and neck. Repeat this one to two times a week for optimum results.
Tip: Do not add milk to the face pack if you are allergic to dairy. You can add another tablespoon of honey instead.
2. Papaya Facial: Benefits For Acne-Prone Skin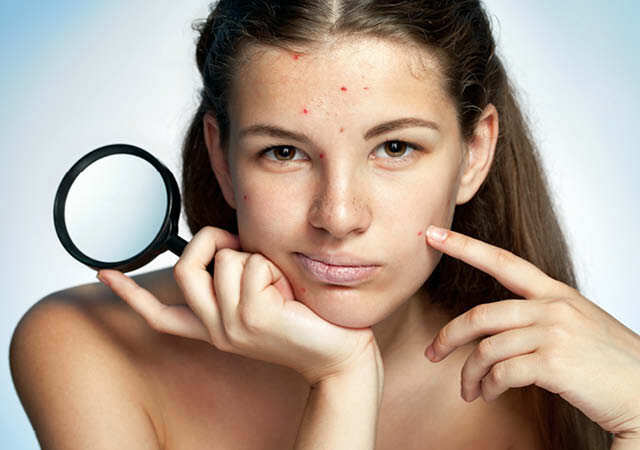 The enzymes in papaya, combined with the antimicrobial properties of honey and astringent properties in lemon juice, help to cleanse the skin and unclog pores, killing harmful bacteria.
You Need
1/2 cup ripe papaya
1 tsp honey
1 tsp lemon juice
1 tsp sandalwood powder
Method
Cut the papaya into small pieces and mash them.
Add the honey, lemon juice, and sandalwood powder, and mix well.
Ensure the sandalwood has no lumps.
Apply this face pack evenly to your face and neck.
Tip: Leave the mask on your face for at least 15 minutes. The longer you let the mask dry and harden, the better. Rinse it off with cold water, and repeat this home remedy once in three or four days.
3. Papaya Facial: Benefits For Irritated Skin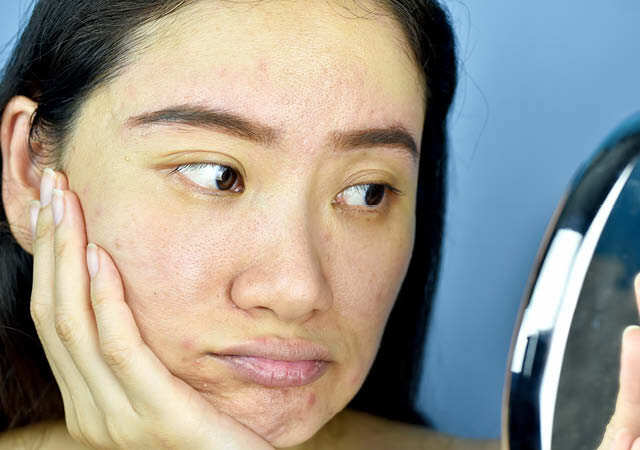 Cucumber helps hydrate and soothe the skin, and may also exhibit skin whitening effects and an anti-acne effect by reducing excess sebum. Banana is said to possess hydrating qualities and hence makes for a popular ingredient in face masks.
You Need
1/4 cup ripe papaya
1/2 cucumber
1/4 cup ripe banana
Method
Cut the cucumber into small pieces and blend them with the papaya and banana, until smooth.
Apply this paste to your face and neck, and let it sit for 15 minutes.
First, rinse the mask off with warm water, and follow with a final rinse of cold water to further soothe the skin.
Tip: Repeating this effective home remedy at least once a week will not only help soothe irritated or sunburnt skin, but the repeated use can have a de-tanning effect, lending your skin a natural brightness.
Read Also: 6 Anti-Aging Tips That'll Transform Your Beauty Routine