Under eye bags are mild swelling or puffiness under the eyes. They are usually harmless, but they can be a cosmetic concern. Let's discuss its causes and how you can eliminate them.           
Puffy eyes or under-eye bags are common as you age. They are more evident in the morning. This happens because tissues under the eyes weaken with age. So either fat accumulates, or fluid retains in them. It can happen in young ones too. And in some families, it is hereditary. 
There are tons of products available in the market to reduce eye bags, but they might not work. You can treat it with home remedies. Here are some of the safe remedies to get rid of under-eye bags:
Apply a cold compress to the area for few minutes to get rid of them instantly. It will help blood vessels constrict quickly.

Take enough sleep for at least 7-8 hours.

Keep your head elevated while sleeping with pillows. 

Avoid caffeine and alcohol before bedtime.

Cut your high salty foods because they promote water retention.
Usually, they are harmless, and there is no serious health concern. But if swelling is with itchiness and pain, you should see a doctor to eliminate the underlying cause, e.g., allergy.
Also Read: How to Avoid Skin Fungal Infections in Summers?
For more Skincare news and Beauty latest updates please Like and Follow our Facebook Page and Instagram account…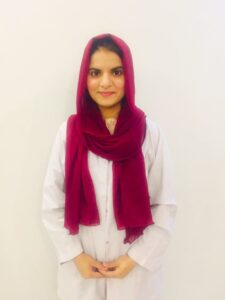 Dr. Iqra Mubashar is a registered Pharmacist originally from Pakistan, Lahore. She has earned her pharmacy degree from the University of veterinary and animal sciences, Lahore. She has completed her internship as a trainee from Children hospital, Lahore. She has completed her research work in clinical pharmacy and pharmaceutics. She has worked as a healthcare documentation head in Al-Qasim enterprises, Islamabad. She has specialized in prescription handling, drugs information, literature research, patient counseling and pharmaceutical care plans. Her research work on coronavirus is under publication.