With increasing awareness for beauty products, skincare oils are used to make the skin glow and hydrated. But, these oils must be applied to the skin with caution. Stay with me to know when certain oils should not be used.
Almond oil:
If your skin is allergic to nuts or a patch test shows redness on your skin, then it may not be suitable for your skin. People with oily skin should use it in low quantities to avoid acne.
Castor oil:
Castor oil is not recommended during pregnancy as it causes induced labor pain. So, pregnant women must not choose it for skincare.
Castor oil has thick viscosity, and it can clog pores quickly. This can lead to acne outbreaks. So, people with oily skin must use it with caution.
Board-certified dermatologist Joyce Park claims that coconut oil is comedogenic, it can clog pores. This is why dermatologists can't suggest it for oily skin. If you are using it, wash your face with lukewarm water or a gentle cleanser after using it.
Also Read: How to prevent and eliminate stretch marks during pregnancy?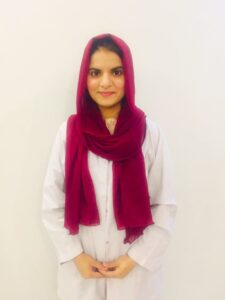 Dr. Iqra Mubashar is a registered Pharmacist originally from Pakistan, Lahore. She has earned her pharmacy degree from the University of veterinary and animal sciences, Lahore. She has completed her internship as a trainee from Children hospital, Lahore. She has completed her research work in clinical pharmacy and pharmaceutics. She has worked as a healthcare documentation head in Al-Qasim enterprises, Islamabad. She has specialized in prescription handling, drugs information, literature research, patient counseling, and pharmaceutical care plans. Her research work on coronavirus is under publication.
For more Skincare news and Beauty latest updates please Like and Follow our Facebook Page and Instagram account…